Celine Dion is opening up about husband's Rene Angelil's death earlier this year. Angelil died Jan. 14 at 73 after a long battle with throat cancer.

Celine Dion to Receive ICON Award & Perform at 2016 Billboard Music Awards

Dion tells ABC News that even though Angelil's death was expected, "you're never ready for something like this to happen."

Two days after Angelil died, her brother, Daniel Dion, died of a similar cancer on Angelil's birthday. Dion says she believes that her husband came and got her brother, because he was "too weak to fly on his own."

Angelil discovered the singer when she was 12 and later became her manager. She says it's hard to make decisions without his guidance.

Dion is set to perform Queen's "The Show Must Go On" at the Billboard Music Awardson Sunday, where she will also receive the ICON Award.
---
Source: Click Here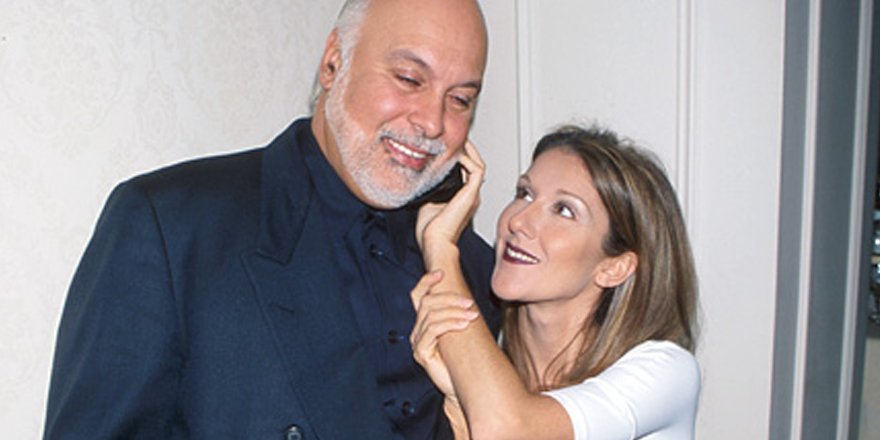 Céline Dion opens up for the first time since losing both her husband, René Angélil, and brother Daniel Dion. Subscribe now to read how she and her family have found strength and peace, only in PEOPLE.

As Céline Dion works to move forward from the loss of her beloved husbandRené Angélil, who died from throat cancer at 73 just four months ago, she can't help looking back on their history together.

"I started to know René when I was 12 years old," Dion, 48, tells PEOPLE inthis week's cover story. "Not in a relation to that level, but with as much respect and love."

In those days Angélil, her manager, was helping to transform Dion from an unknown French-Canadian beauty with a uniquely strong voice, into one of the most celebrated artists of all time.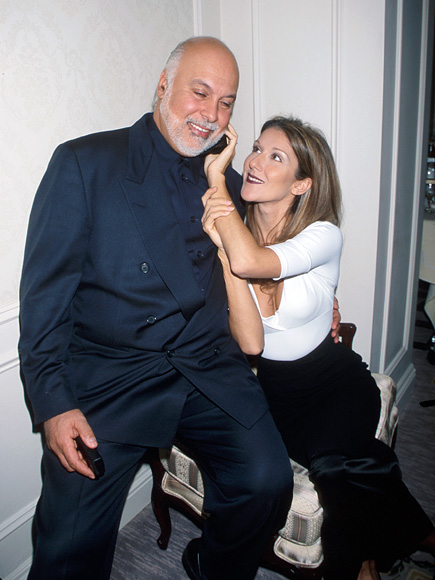 "I never wrote my songs. I didn't even know how to read music or play an instrument," she says. But, "I had a great manager who surrounded me with the best people."

It was a few years after they began working together that Dion, then a teenager, began a romantic relationship with Angélil. "We kind of kept it cool because of my career," says Dion of wanting to dodge scrutiny over their 26-year age difference. "I was living that love secretly."

Then, "when I was at the age to be able to say to people," she says, "It was like bang! love! Love always wins."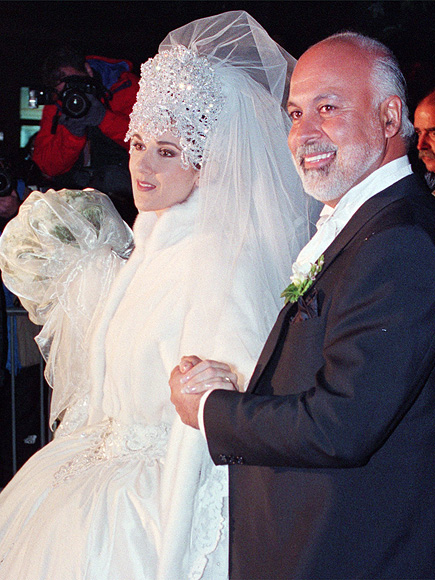 ——-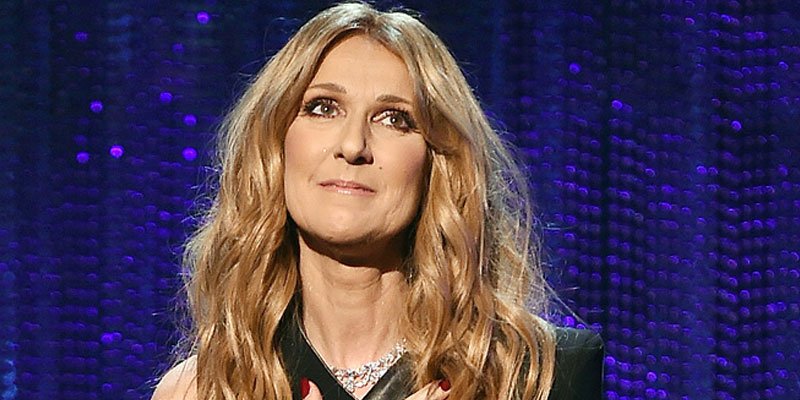 CĂ©line Dion Once Hired a Plane to Write a Message in the Sky for RenĂ© AngĂ©lil: 'He Could Barely Lift His Head … I Think He Could Not Take Another Birthday'
Céline Dion opens up for the first time since losing both her husband, René Angélil, and brother Daniel Dion. Subscribe now to read how she and her family have found strength and peace, only in PEOPLE.

As her husband René Angélil's throat cancer progressed, robbing him of many of his abilities, Céline Dion says it became harder and harder to focus on the happy times.

"I think that he could not take another birthday," Dion, 48, says of Angélil, who died just two days shy of turning 74. At the time, he was surviving with the help of feeding tubes and was mostly bedridden.

"For him it was like, 'How many cakes are people going to eat in front of me?'" she tells PEOPLE in this week's cover story. Towards the end, "We did not buy cakes anymore, we did not decorate too much because he could not get out of bed."

That didn't mean Dion stopped trying to celebrate her beloved. "At one point I hired a plane to write a message in the sky for him," she says. "He barely could lift his head to look at it."

"When you see your loved one leaving, like in bits and pieces at a time, it's very difficult," she says. "Going through three years of helping my husband, especially seeing him suffering in a way, I feel at peace."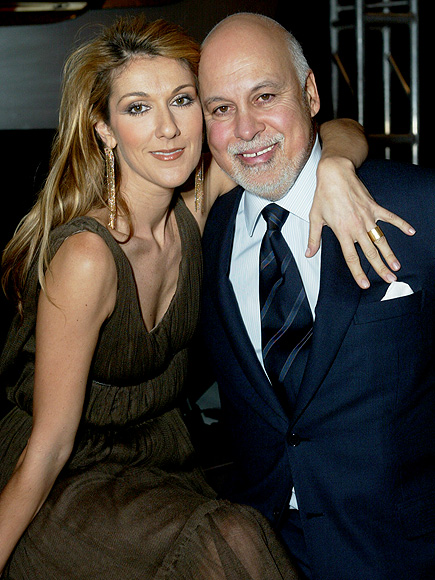 Following his passing, Dion transformed the room that held his deathbed. "I told the people I work with at the house, 'I want you to take the pain away from the room,' " she says of donating her husband's medical equipment and redecorating.

After redecorating and applying fresh paint, "We put up pictures of him and paintings that the kids had done for Father's Day. We needed the space for happiness," she says of herself and her three sons. Now every night, "we have a ritual. We kiss his picture and wish things. The picture is so sticky now, but I don't want to clean it."
————————
Source: Click Here
[Article translated from Google]
Celine Dion is now alone with her three children. Since the death of Rene Angelil, the mom does everything for his children to go well. Especially the last two, the twins Eddy and Nelson. She tells.
It's been four months since RenĂ© AngĂ©lil has died following a long illness. Since Celine Dion threw herself heart and soul into the work, while focusing his three son, RenĂ©-Charles, 15, and Nelson and Eddy, twin 5 years. And especially with the latter two, as she explains in the pages of Paris Match . "I have instituted a series of rituals at bedtime. First, I make sure that RenĂ©-Charles is well. Then the twins arrive in my room where the bed is huge, disproportionate same. They sleep with me.Watching a Disney then I turn off the light. I installed two small lamps that project stars on the ceiling. "

With two small, the singer kissing the photo of her missing husband, resting on his bedside table. Eddy and Nelson have always known their sick father. "For three years now, the twins saw only very rarely their father," says their mom.
Source: Click Here
[Article translated by Google]
Celine Dion will return on May 24 with a new single written by Jean-Jacques Goldman. All the info is on aficia!
The comeback of Celine Dion becomes clearer. The singer has recorded a series of interviews on behalf of various French and international TV channels, including M6, which will air May 24th an interview with Stéphane Rotenberg. The opportunity for her to discuss the death of her husband René Angélil , but also his residence AccorHotels Arena in Paris , which will begin on June 24 to nine concerts , and most likely his new album . Indeed, before the death of his former impresario, Celine Dion had found the way of recording studios to publish successor Without waiting , his last French record.
Therefore, several artists have been announced to the credits of his new songs, including Grand Corps Malade , Francis Cabrel , or Zaho and Jean-Jacques Goldman . This project seals the reunion between the French composer and Canadian diva, a little more than twenty years after the release of the album D'eux , witness their first collaboration. Later, Jean-Jacques Goldman worked on two discs ( If it were enough to love and a fille & 4 types ), offering Celine's greatest French tubes. "Another night," he will next?
A song tribute to René?
The singer has just confirmed on the social networks that this was his new single and first single from the upcoming album. According to our colleagues from Paris Match , "One more night" will be unveiled on Tuesday 24 May . On the air of  France Bleu , Celine Dion had already mentioned this song and this new collaboration with the interpreter of "I give you" a few weeks ago.  "This is a true story of love art! I am and shall always a lot of respect for him. We talked about all seasons and all the emotions together. There was a big gap between albums we did together and the time spent. Life is that sometimes it gives us reason to pick up the phone and ask someone you trust. It is out of love and importance that Jean-Jacques gave us this song right now, " she had explained, echoing the painful trials she went through with her husband.
The disappearance of RenĂ© AnglĂ©lil, the artist also gives all the details to Paris Match, revealing that a nurse found him down in the early morning of 14 January. "  He had to want to get up and fell on the floor .  The nurse who found him the next day . Terrified, she picked me.  After my show, when he took his medication later I spent kiss the border, and he fell asleep. That night, I did not want to wake up, "  she recounted.
———————-
Source: Click Here
The singer, four months after the death of her husband René Angélil, remembers moved the last moments: "The last phone call was just to say" I love you. " And then I whispered to him: "Promise me not to worry about it. The guys are great, we'll be fine"
Four months after CĂ©line Dion finds the strength to speak.And to tell the last days with her husband RenĂ© AngĂ©lil, who died in January this year after a long battle against cancer."Without him it's not easy, but I go for the children" , said the singer, mother of three ( twins Eddy and Nelson, 5 years, and the eldest son Rene Charles, 15) to People, "i miss him very much." the Canadian singer is then moved back to the last phone call to the love of his life, at his side for more than twenty years: "we said," I love you "and nothing else."  she, inveve, the last words he whispered them to him at his bedside: "I told him: " Promise me not to worry, I'm not afraid. the boys are great, we'll be fine. Just suffer, go in peace. ' "

And to give the bad news to the twins, the singer has used one of their favorite Disney films: " Before you tell them that Dad was gone, I spoke to him of when it happens – at all – to you sick. Then I told him: "Do you remember UP?". And they said, "Yes, Ellie goes up, along with the balloons." I said, "Well, Dad went to" " .

The Dion and Angelil had met when Céline was 12 and he, thirty-eight, was his manager . Then they had come the love, success and the children .
—————————
Source: Click Here
(I translated the article on Google Translate to english so if it doesn't make sense you know.)
"Exclusively for the first time, four months after the death of one who was everything to her, Celine Dion confided in Paris Match. Our special correspondent in Las Vegas tells.

Celine Dion received us  in Las Vegas. The singer chose to smile. Her tears flow Celine leaves lights off. Too gray day, she thinks the words he had entrusted him that, struck by cancer a second time, he already felt from "You're my favorite singer, I want you strong." Celine is back on stage, where in 1988 Rene required it to be the best. Against sorrow, there is work: a new album whose first single, Goldman signed, will be released May 24th, resumed her shows in Las Vegas, and a European tour this summer.

This tremendous life force that has always pushed forward.

June 24th, Celine arrives in Paris for nine concerts. Her free time, she reserves for her children, their laughter is the best therapy. Especially, Celine can count on this great life  force that has always pushed forward. Since the death of Rene, she had spoke by interposed songs. In Paris Match, she recounted her life after. "
———————-
Source: Click Here
According to the international market research firm "YouGov" Celine ranks #6 being the world's most admired women. Above Celine at #5 is Michelle Obama who is also a great human being. At number 1 is Angelina Jolie with Queen Elizabeth III, Hilary Clinton and Oprah winfrey following.