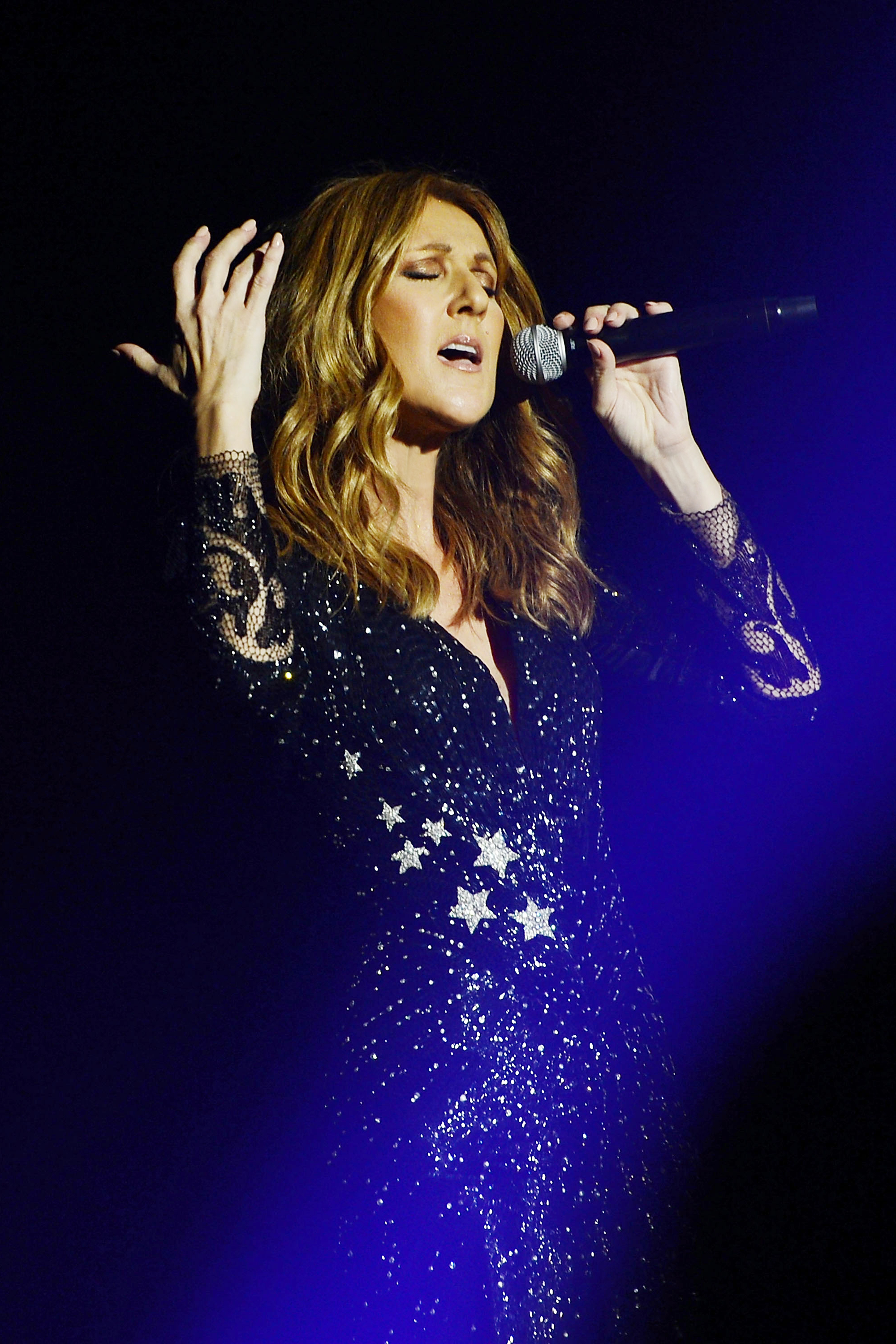 Caesars Palace execs have begun turning paper plans for celebrating the hotel's 50th anniversary this August into reality and have confirmed to me that the celebration of headliner Celine Dion's 1,000th show at the Colosseum will be an integral part of the half-century parties.

Invitations are going out to artists and sports stars who have appeared at Caesars since the AAA Four Diamond hotel and casino opened in 1966 by then-owner millionaire Jay Sarno.

Among the many stars who have performed at Caesars: Celine, Shania Twain, Bette Midler, Cher, Liza Minnelli, Judy Garland, Gloria Estefan, Janet Jackson, Mariah Carey, Aretha Franklin and The Pussycat Dolls.
To view whole article: Click Here
Can we guess who runs the world? Girls do!! It seems like the strong ladies like Celine and Adele are ruling the concert box office. The current boxscore shows Celine Dion leading #1 with the most sales being: $7,357,980. These numbers stem from her return to the Vegas stage in February to March. The exact dates are: Feb 23-24,26-27 and Mar 1-2,4-5,8-9,11-12.
Women are at the top of the concert industry and this has been made evident by Billboard's Current Boxscore chart. Celine Dion and Adele are really raking in the bucks.

Celine Dion hasn't had a legitimate hit in years, but that hardly matters; her performances in Las Vegas over the past 13 years have made her one of the richest entertainers in the world. Her 12 shows from mid-February to mid-March at The Colosseum at Caesars Palace attracted 47,336/49,702 concertgoers. She brought in a total of $7,357,980 from those dates.
View source: Click Here & Here
Tonight (March 20th) the LIVE musical "The Passion" aired and kicked off with their first song "Love Can Move Mountains" which is by our one and only Celine. They delivered a spectacular version of the song which I'm sure Celine would be proud.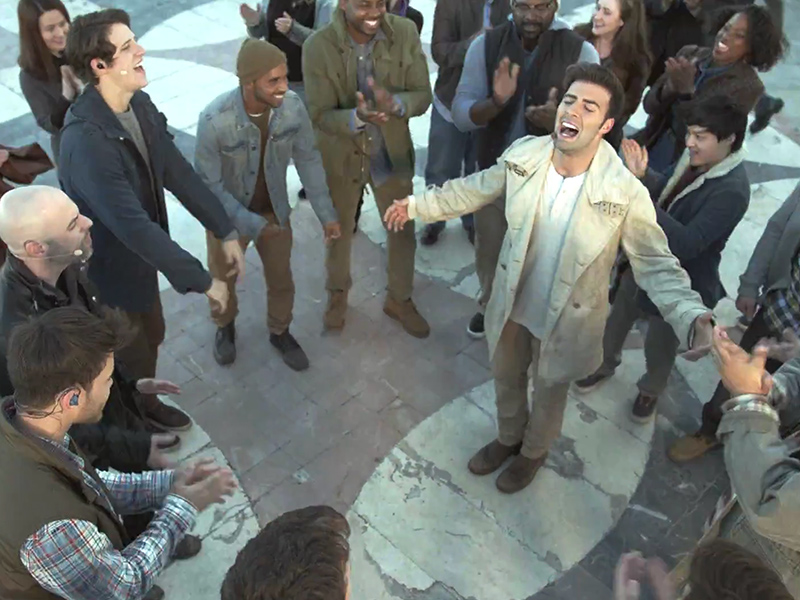 To view the performance: Click Here
Jesus has the voice of an angel!

The cast of The Passion lifted audiences' spirits with their first song, Celine Dion's "Love Can Move Mountains."

Jesus, played by Jencarlos Canela, and his apostles, sang the 1992 hit on a trolley that rolled through the city of New Orleans.

The Passion, which is hosted and narrated by Tyler Perry, follows the inspirational story of Jesus Christ's final hours.
Source:Â Click Here
To read whole article click link below
To view the impression: Click Here
Celine Dion isn't offended by Ariana Grande's spot-on impression of her. In fact, Grande revealed during an interview on Elvis Duran and The Morning Show on Tuesday, March 15, that the "My Heart Will Go on" singer thinks it's hilarious.

After the DJ asked Grande if stars, including Dion, are offended by her impersonations of them, the "Dangerous Woman" singer, 22, assured him that they aren't and that Dion loves it.

"When I met Celine, she told me, she was like, 'When I saw you, I peed!'" Grande told the radio host.
 Source: Click Here
Actress and Singer Selena Gomez stopped by Celine's last show before she takes a break for about two months and returns on May 17th. You can check out the adorable photo of the duo below. It will be in the gallery too. 🙂
View in gallery: Click Here
On March 4th, 2016 "Wish of A Lifetime" which is a charity that started in the U.S has granted wishes to over 1,000 seniors. The director of "Wish of A Lifetime" Sally says her goal is to change the way that people view and value seniors, change the way people interact with them, change the way people really see aging. Napoleon was flown to Las Vegas by "Wish Of A Lifetime" and got the chance of a lifetime to meet his idol Celine Dion.
To view a longer video of the meeting: Click Here
Senior Napoleon Montsion gets his wish to meet Celine Dion
I have added 60+ screencaptures to the gallery of Celine's emotional return for the first time since losing her husband Rene Angelil on January 14th. Through the grief she still gave the performance of a lifetime.
View all: Click Here
Celine was so gracious enough to let us her fans view the first 20 minutes of her emotional return to the Vegas stage on February 23rd. Although it was not easy for her she knew that returning was what Rene would want for her. As time passes shell gain the strength back from everyone around her who loves her. We are so grateful she let us see the opening of the show. 🙂 Watch it below if you want to see it again.