Nordstrom has snagged a ticket to Céline Dion. The singing diva, who unveiled her lifestyle brand at Project in February, has linked with the Seattle-based retailer to debut the fall 2017 collection at all its stores and online in August.

The affordable handbags, luggage and small accessories collection has about 100 pieces, including the signature handbag that is part of the brand's ad campaign. Retail prices range from $58 to $298 in the U.S. and $78 to $398 in Canada. The luggage will be sold online separately for $158 to $478.

"I'm excited at this opportunity to launch my collection with Nordstrom," Dion said. "They're a wonderful company with great stores, and I'm proud to be associated with them along with my partners at The Bugatti Group, Epic Rights and Prominent Brand + Talent. My collection is all about affordable luxury, and we've created beautiful designs with excellent quality and I can't wait for everyone to discover all of this at Nordstrom."

"We are always interested in bringing new and exciting product to our customers," said Gemma Lionello, Nordstrom executive vice president and general merchandise manager for accessories, at home and beauty. Quebec-based Bugatti Group manufactures and distributes its products under multiple brand names; the global company was founded 75 years ago.

Dion has sold 240 million-plus records during her more than 30-year career and completed four sold-out world tours. She has earned five Grammy Awards, two Academy Awards, seven American Music Awards, and in her native Canada, has 20 Juno Awards and 40 Félix Awards. Last year, she received the Icon Award at the Billboard Music Awards in Las Vegas. Her Las Vegas show, Céline at The Colosseum at Caesars Palace, is in its 14th year of residency.

Dion is gearing up for her 2017 European summer tour beginning June 15 in Copenhagen, Denmark, with 25 shows in 17 cities and wrapping in Glasgow on Aug. 5. She resumes her Las Vegas residency in September, which will culminate with a New Year's Eve celebration.
---
Source: Click Here
Andra Day, Celine Dion, DNCE, Nick Jonas, Tori Kelly, John Legend and many more will show how deep their love for the Bee Gees at a special Grammy salute next month. The performers will join Little Big Town, Demi Lovato, Pentatonix and Keith Urban on stage for "Stayin' Alive: A Grammy Salute to the Music of the Bee Gees" on Feb. 14 in the live concert taping at the Microsoft Theater in Los Angeles.

Legendary Bee Gees co-founder Barry Gibb will join them during the tribute to the five-time Grammy winning family band that will take place just two days after the 59th annual Grammy Awards. The event, a collaboration between the Recording Academy, AEG Ehrlich Ventures and CBS wil serve as a celebration of the 40th anniversary of the group's legendary Saturday Night Fever soundtrack.

---

Source: Click Here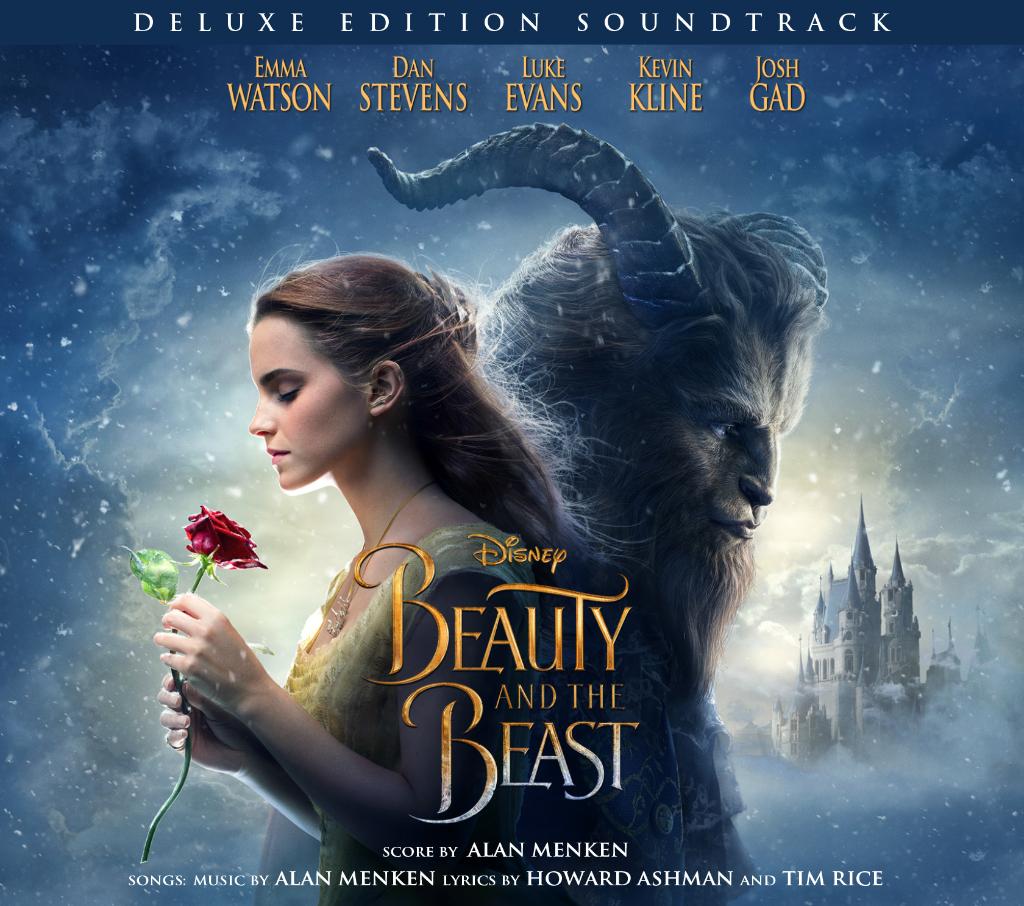 Celine Dion will perform an original song for the soundtrack of Disney's upcoming live-action Beauty and the Beast.

"How Does A Moment Last Forever" is a ballad written by Oscar-winning songwriters Tim Rice and Alan Menken, and will be performed throughout the film, with Dion's version playing over the end credits.

With Peabo Bryson, Dion re-recorded the Beauty and the Beast theme song from the original 1991 Disney animation, which was sung in the film by Angela Lansbury, in character as Mrs. Potts. The song won an Academy Award and three Grammys.

For the 2017 version of the film, the theme will be performed as a duet by Ariana Grande and John Legend.

Beauty and the Beast stars Emma Watson and Dan Stevens as the titular characters, with supporting roles and housewares being played by Ewan McGregor, Ian McKellen, Stanley Tucci, Audra McDonald and Emma Thompson.

Beauty and the Beast will hit theaters on March 17. The soundtrack for the film will be available on March 10.
---
Source: Click Here
It's been a tough year for Céline Dion, who lost both husband René Angélil and brother Daniel to cancer.

But the 48-year-old was determined to keep her spirits up as she treated her sons to a Disneyland visit days after twins Nelson and Eddy's sixth birthday, the first since their father had passed away.

She looked to be enjoying herself at the happiest place on Earth, where she and her sons took in attractions such as Dumbo the Flying Elephant, King Arthur Carrousel, Storybook Land Canal Boats, and Mad Tea Party. 
Céline looked chic in a billowing, white blouse with short sleeves, teaming it with a pair of skintight, white jeans.

She kept comfortable in a pair of white, slip-on sneakers, accessorizing with a small, black leather cross body bag.

She wore her long, blonde tresses slicked back into a sophisticated bun, and kept her make-up simple.

The mother-of-three seemed to be having a blast as she and her sons took in some of Disneyland's most beloved rides.
She showed off a smile and was seen laughing and throwing her hands up in the air as she rode the Mad Tea Party with one of her twin sons, who just celebrated turning six on October 23.

They were spotted excitedly spinning around in a teal teacup on the dizzying, Alice in Wonderland-themed ride.

She also threw her arms in the air as she sat beside one of her sons on Dumbo the Flying Elephant.
Céline laughed as she chatted with eldest son René-Charles, 15, while they sat side by side on horses riding King Arthur Carrousel.

The cheerful family outing comes after Céline's emotional CBS Sunday Morning interview about her late husband, which aired earlier this month.

Céline and René officially began dating in 1987, when she was 19 years old and he 45. They were engaged by 1991, and married in 1994.
---
Source: Click Here
Céline Dion delivered a heart-wrought performance during the Stand Up To Cancer telethon in remembrance of her husband and her brother.

The Canadian songstress concluded the Friday night fundraising broadcast with "Recovering," an empowering ballad written by Pinkamplified by a slideshow with Dion and her late family members.

Dion lost her husband and manager, René Angélil, on January 14 aftera long-fought battle with throat cancer. Her brother Daniel died two days later of brain, throat, and tongue cancer. Her father Adhémar Dion died in 2003.

"I miss René everyday, and the loss will now be a part of my life," Dion said before performing. "I also lost my father and my brother Daniel to cancer.

"A few months ago during my most difficult time of grieving, I received an unexpected gift from an amazing artist that I have always admired, Pink," she continued. "She offered me a song that expresses power to stand up and stay strong."

"Céline possesses one of the most incredible voices that I have ever heard," Pink exclusively told EW earlier this summer. "She is like a magic light bulb, walking around emanating light into the world. When I wrote this song, there was such a simple need to it. I know everyone wants to hear Céline wail, I wanted to hear Céline's soul. She is just simply amazing, and getting to write a song for her is one of the biggest honors of my life."

When the song ended, Dion turned around and blew a kiss to a collage showing her late husband, brother, and father.

Stand Up To Cancer launched in 2008 as a celebrity-powered telethon, and counts Katie Couric among its co-founders. Its mission is to enlist the entertainment industry in the fight for a cure. Bradley Cooper executive produced this year's live telecast.

Four telethons have been broadcast in the U.S. and have been made available to more than 190 countries. To date, over $370 million has been pledged to support cancer research programs, with the initial 2008 event raising more than $100 million alone.
---
Source: Click Here
Céline Dion debuted her emotional new song "Recovering" on Stand Up to Cancer 2016, a fundraiser that aired commercial-free on over 60 networks Friday night, and that attracted the participation of a host of Hollywood A-listers like Viola Davis, Tom Hanks & Rita Wilson, Kristen Wiig, Matt Bomer, Emma Stone, Lena Dunham, Chris Evans, Mel B, Will Arnett, Anna Kendrick, Eric Stonestreet, Matthew McConaughey, and many more.

The song expressed Dion's loss after the death of her husband René Angélil in January, but also spoke more broadly of the hope that exists for those battling cancer as more advances are made. Listen to the song here.
---
Source: Click Here
Their cringe-inducing double denim disaster will go down in fashion history as one of the most memorable red carpet looks of all time.

And Celine Dion seemed to have taken sartorial inspiration from Britney Spears and Justin Timberlake's now-iconic 2001 American Music Awards ensembles as she stepped out in Los Angeles on Thursday night.

Rocking a quirky stone-wash two-piece, the singer, 48, looked as though she had borrowed her daring outfit from the pop princess and her then-boyfriend.

The songstress paired a matching denim shirt with flared mid-waist jeans to complete her Britney-esque look.

Featuring bedazzled silver embroidery and an emphasised trouser zip, Celine paired her outfit with sky-high mirrored stilettos and an oversized bag to complete the eye-popping look.

The My Heart Will Go On hitmaker was dripping in diamonds, making her look even more similar to Britney and Justin's infamous appearance.

Celine wore her light brunette locks in a loosely curled bob, while adding a smokey eye and nude lipstick to draw attention to her youthful appearance.
The singing sensation looked in high spirits as she waved and greeted on-lookers.

Celine completed her tour in her native Canada last week, after being determined to continue her commitments despite the tragic loss of her husband René Angélil, following a long battle with throat cancer at the age of 73.

Two days later, the singer's older brother Daniel died of throat, brain and tongue cancer at the age of 59.

And now Celine has opened up about the loss the best way she knows how, with a power ballad.

The Grammy winning star released the single Recovering on Thursday, which details her life following the passing of her husband.
Celine has sons René-Charles, 15, and five-year-old twins Eddy and Nelson, with René.

And she recently revealed she is planning to pay tribute to her beloved husband with a tattoo of his last heartbeat.

Celine said in an interview with Vogue magazine: 'Since my husband passed away, they can make the tattoo as this heartbeat. So I might have his heartbeat on my body for the rest of my life.

'You know, I've seen so many people that they have tattoos when they're young and then they get older and the name changes.

'It used to be Louise, and now it's like, Louis. You are going down! It's gravity, baby.'
---
Source: Click Here
In July, Céline Dion revealed that she was working on a new album – and that one song penned by fellow Grammy winner Pink would pay tribute to her late husband René Angélil

At the time, the 48-year-old singer said that fans should "get ready" for the emotional song.

She wasn't kidding.

The track – called "Recovering" – dropped Thursday, and one might want to have a box of tissues handy before listening.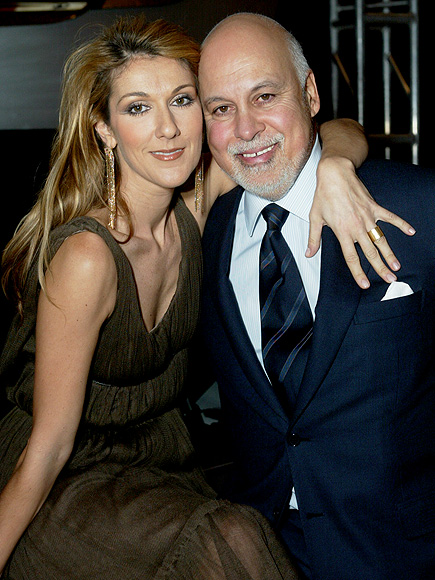 Dion's voice is restrained throughout the emotional ballad – accompanied only by a piano. Her voice quivers, and at times it sounds like she could cry at any moment.

"I am recovering / The hope that I lost / The part of my soul / That paid the cost," she sings. "Little by little / Day by day / One step at a time / Shake off the devil / Take back my peace of mind."

As the song continues, Dion admits to being an anxiety addict, broken perfectionist and constant regretter who ran from her heart before choosing to go "back to the start."

"Tell him I love him," she sings at the song's end. "Take back my peace of mind."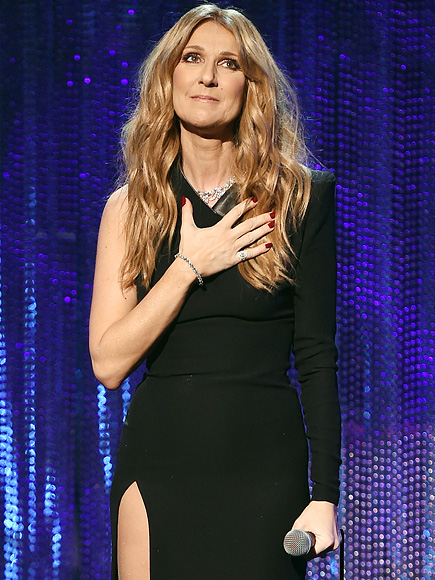 When she first revealed news of her collaboration with Pink to Entertainment Tonight, Dion said the song helped her heal since Angélil's passing in January.

She had the chance to thank Pink personally when the two crossed paths at May's Billboard Music Awards – where Dion accepted the Icon award alongside 15-year-old son René-Charles and performed a cover of Queen's "The Show Must Go On."

"When I saw her, I said, 'For you to take the time to really write a song, to give me a tool, a piece of luggage to help me, to move forward to walk, to keep going…' " explained Dion.

"She is phenomenal," she added. "I love her for her talent, for her strength, for her focus, [for] the person she is."

---

Source: Click Here