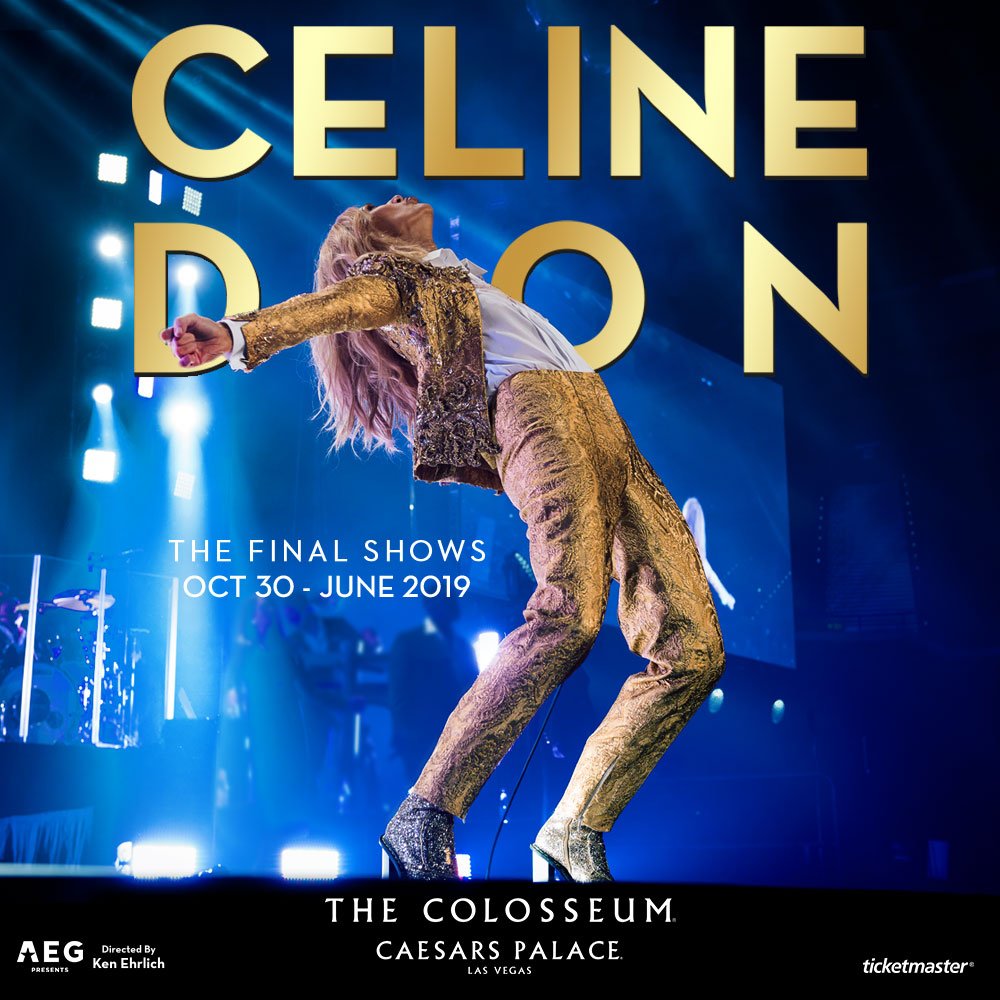 Celine Dion to end her successful Las Vegas Residency in 2019. After 15 years soon to be 16 years wrapping up in 2019 Celine has decided that it was time to wrap up her 2nd residency show for good. We wish her well. Read the press release below:
---
Celine Dion has today announced that more than 15 years after the premiere of her first critically-acclaimed Las Vegas residency, her second production Celine at The Colosseum at Caesars Palace will come to an end on June 8, 2019.
"I definitely have mixed emotions about this final run.  Las Vegas has become my home and performing at the Colosseum at Caesars Palace has been a big part of my life for the past two decades.  It's been an amazing experience and I'm so grateful to all the fans who have come to see us throughout the years. Every show we do at the Colosseum throughout this fall, and right up until the final one, will feel very special."   
An exclusive Team Celine pre-sale for the final performance and additional 2019 show dates (February 26 to June 8) will kick off on Tuesday, September 25 at 10 a.m. PT, before the public on-sale date of Friday, September 28 at 10 a.m. PT.
Celine returns to The Colosseum at Caesars Palace on October 30. The final 28 performances at Caesars Palace are:
February 2019: 26, 27
March 2019: 1, 2, 5, 6, 8, 9, 12, 13, 15, 16
May 2019: 14, 15, 17, 18, 21, 22, 24, 25, 28, 29, 31
June 2019: 1, 4, 5, 7, 8
Thank you so much for being part of this grand adventure!
Credit: Celine's Website